Scleral Contact Lenses in Hannibal
Have astigmatism, keratoconus or severe dry eye? Consider scleral lenses!
Enjoy Comfortable & Clear Vision With Scleral Lenses
Can't wear contact lenses due to severe dry eye or keratoconus?
Looking for an alternative to soft lenses that provides clearer, more stable vision?
Custom-fit scleral lenses offer superior vision and comfort
Contact International Eyecare Center - Hannibal in International Eyecare Center - Hannibal to find out how they can help you see clearly and comfortably—day in, day out.
---
Enjoy Superior Vision & Comfort With Scleral Lenses
---
Scleral Lenses in Hannibal
Meet our Eye Doctors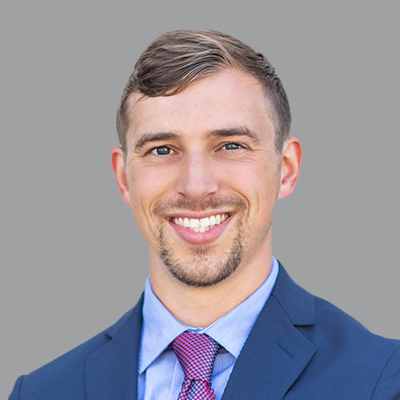 Monday

8:30 am - 5:00 pm

Tuesday

8:30 am - 7:00 pm

Wednesday

8:00 am - 5:00 pm

Thursday

8:30 am - 5:00 pm

Friday

8:30 am - 5:00 pm

Saturday

By appointment only

Sunday

Closed
Aetna

Anthem

Anthem Blue Cross Blue Shield

Blue Cross

Medicare

Medicaid

MetLife

Spectera

United Healthcare

VSP
---
4 Benefits of Scleral Contact Lenses
Cost-effective

Because they're custom fit, the cost of scleral lenses is usually higher than standard contact lenses. However, because sclerals last up to 2 years, they're more cost-effective in the long term.

Eye protection

Sclerals are larger than other types of contacts, which allows for better protection from debris, dust and allergens that may irritate or injure your eye.

Extra-stable vision

Their extra-large diameter keeps the scleral lenses centered and steady on your eye. If you play sports or have an active lifestyle, their size, shape and customized fit will prevent them from popping out of your eye.

Superior hydration

Scleral lenses form a pocket that fills with artificial tears as they vault over your cornea. This lubricating cushion provides an extremely comfortable wearing experience for all-day hydration.
With scleral lenses, you'll experience vision comfort and excellent optics like never before!
- Apr. 19, 2023
This was a first time visit for my husband and I and we both had very good experiences here. Neither
... Show More
of our eyes have changed enough to warrant new glasses and we were not pushed at all into getting new ones. The doctor and the staff were very professional.
- Apr. 16, 2023
Excellent attentive service
- Mar. 19, 2023
Dr. Kenneth Mueller is the best eye Dr. there is. He is truly dedicated to his patients.
- Mar. 17, 2023
Makes getting eyevexam a very comfortable process.
- Feb. 23, 2023
knowledgeable & friendly people, nice place, quality products, but a little slow (like most Dr/healt
... Show More
h services) and a bit pricey. Plan to return.
- Feb. 09, 2023
Excellent services and products!!
- Feb. 09, 2023
Everyone was very nice and attentive. I did have a longer wait than expected.
- Feb. 08, 2023
I had THE best experience I've ever had at an eye doctor. Dr. Calvin is super cool and the entire
... Show More
staff is nice and courteous.
- Jan. 25, 2023
Every staff member was pleasant and very knowledgeable about her/his job. Dr. Mueller is personable
... Show More
and great diagnostician. I have hereditary eye issues and I feel very confident in his care.
- Nov. 27, 2022
Dr. Daack was very knowledgeable and took extra time with my daughter recently. She needs to go see
... Show More
a neuro Ophthalmologist and thanks to Dr. Daack and his team for catching her eye issue. We hope to get her feeling better soon. We will definitely be back to IEC.
- Oct. 06, 2022
Very good customer service
- Aug. 05, 2022
Great people and service!
- Aug. 05, 2022
The staff was very friendly. Dr. Mueller was willing to take the time to listen to my concerns, and
... Show More
addressed them thoroughly. The exam was affordable, and the technology available allowed me to avoid dilation of my eyes, which was very convenient.
- Jul. 15, 2022
They went beyond normal in my treatment. I feel totally comfortable with this office.
- Feb. 12, 2022
Great place. They do need to improve calling customers when glasses come in. I finally had to call.
- Dec. 25, 2021
They are alway so good to me!!
- Sep. 29, 2021
Great doctors and great staff!
- Sep. 02, 2021
Professional, personable staff; clean facility.
- Jan. 31, 2021
Dr. Mueller is very experienced and friendly! Highly recommend him and his staff!
- Jan. 15, 2021
Great staff and always friendly! Wouldn't go anywhere else and always recommend IEC to anyone that a
... Show More
sks.
Scleral Lenses FAQs
Do scleral lenses help with dry eyes?
Scleral lenses can provide immense relief to dry eye patients.
These custom-designed lenses vault over the cornea and rest on the scleral while avoiding the irritated cornea. The liquid reservoir between the lens and the cornea provides a continuous moist environment that protects the cornea and provides relief for those with dry, itchy and burning eyes.
Does insurance cover scleral lenses?
This will largely depend on the type of insurance you have. Not all insurances are the same. Some plans will cover the exam and the lens fitting, but will not cover the lenses themselves. Others will agree to pay part or all of the cost, but usually, after other treatment options have been exhausted.
---